With all that is going on in the world right now, we feel we can all agree that we are in desperate need of some love. Luckily, YuppTV Scope has a huge collection of romantic movies that will make you feel warm and fuzzy inside. Valentine's Day is approaching, and before you run out and get your significant other a Valentine's Day gift, we think you need to give yourself a well-deserved break and have a good laugh or cry at some of the best romantic movies that Bollywood has to offer.  We have compiled a list of some of the most beautiful and intense romance movies through the years for you to watch this week and relive the nostalgia with your family. 
Here are 6 of the best online romance movies of all time that are guaranteed to make you laugh, cry, and believe in true love.  Watch all the listed online romantic movies with the YuppTV Scope.
1. Devdas – Voot Select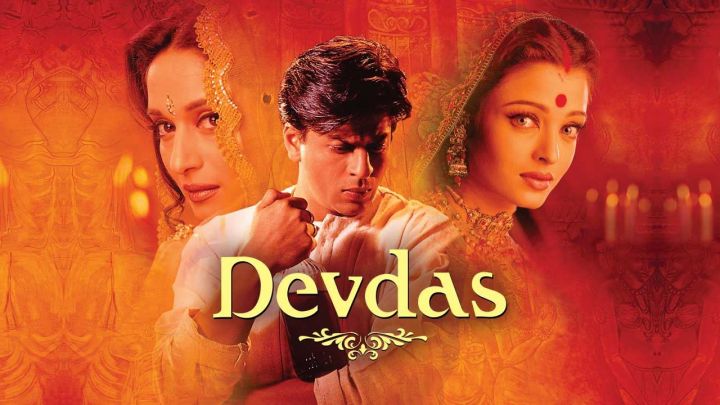 Devdas' life slides downward as his wealthy family forbids him from marrying his childhood sweetheart, Paro. To escape reality, he turns to alcohol and a life of vice to alleviate the pain. Devdas is without a doubt one of the best romantic movies to watch on Voot Select and feel nostalgic.  Devdas is dramatically crafted, incredibly performed by Shah Rukh Khan, Aishwarya Rai, and Madhuri Dixit, and directed by Sanjay Leela Bhansali. It's a saga, an epic, or you can say, a grand spectacular canvas splashed with paints of life! The music of Ismail Darbar fits the mood of the film perfectly. 
2. Roja – ZEE5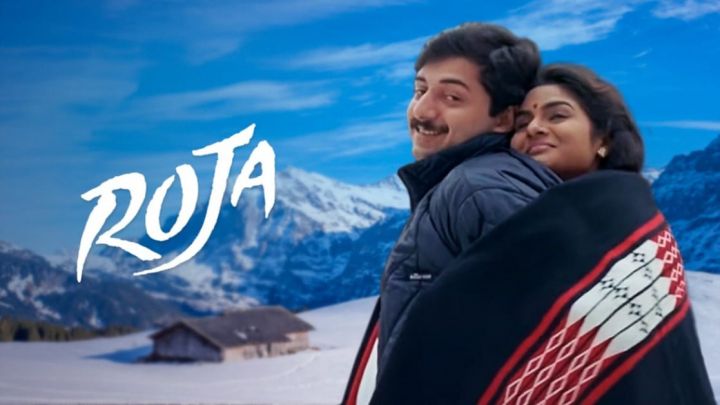 After her husband, Rishi is kidnapped by militants on a secret undercover mission in Jammu and Kashmir, Roja, a simple girl from a village in Tamil Nadu, makes desperate efforts to find him. Roja is a beautiful amalgam of Mani Ratnam's great direction, unforgettable music by the legend A. R. Rahman, who made his debut as a music composer with this movie, and sparkling performances by Aravind Swamy and Madhu. Stream the best Movies, Web Series for unlimited entertainment.
A classic romantic movie, Roja is one of the top romance movies from our list of romantic movies that you shouldn't miss watching this week on ZEE5. 
3. Yes Boss – Sony LIV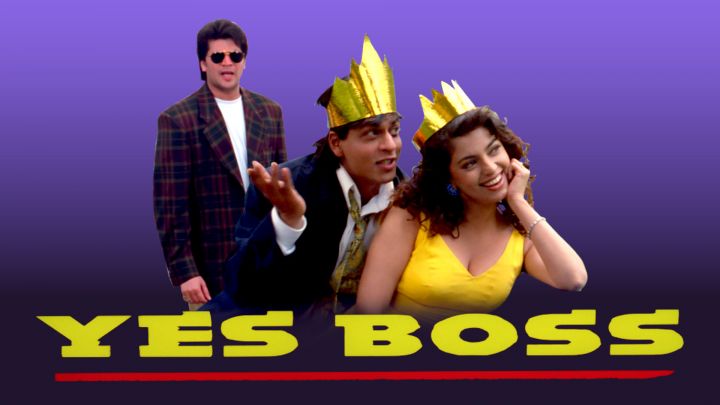 Siddharth, Rahul's boss, is a womanizer who blackmails Rahul into assisting him in winning over Seema. However, Rahul falls in love with Seema and is caught between his professional ambitions and his affection for her. The movie stars Shah Rukh Khan, Juhi Chawla, Aditya Pancholi in the lead roles. Yess Boss is an entertaining musical romance that you should watch this week and have a good time.  Watch this Bollywood romantic movie, Yess Boss streaming now on Sony LIV.  
4. Rangeela – Voot Select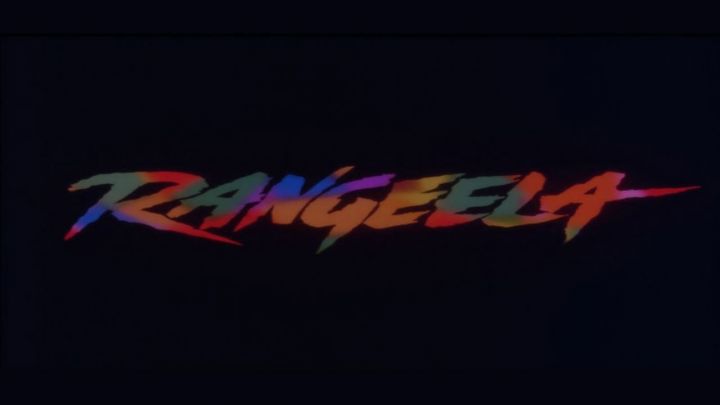 Mili, a middle-class young woman with ambitions of Bollywood stardom, gets engaged in a love triangle with Munna, a childhood friend, and Raj Kamal, a well-known actor. Ram Gopal Varma wrote and directed this romantic comedy film, Rangeela. Urmila Matondkar, Aamir Khan, and Jackie Shroff feature as the main characters in this movie. Rangeela was A. R. Rahman's first Hindi movie with original music and soundtrack, as all of his previous Hindi films were dubbed versions.
One of the best romantic movies of all time, Rangeela, is streaming now on Voot Select.  Watch the upcoming releases of February for free with YuppTV Scope.
5. Vivah – Epic On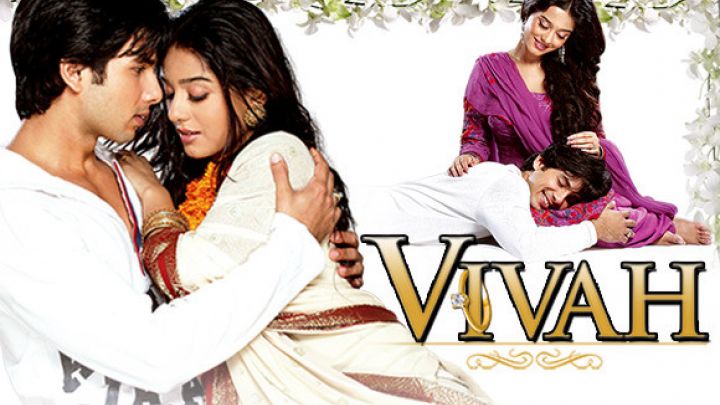 Vivah is desi, Indian at heart, and full of emotions. It discusses the importance of family bonding. This is a charming love story that will make you fall in love with the movie's characters. Shahid Kapoor, Amrita Rao, Mohnish Bahl, Anupam Kher feature as the main characters in this movie.  Poonam is an orphan who is engaged to Prem, who comes from an affluent family. However, her house catches fire two days before her wedding, resulting in first-degree burns. A perfect entertainer from our list of romantic movies that you should watch this week.
Vivah is streaming now on Epic On.  Stream the best ever romantic movies online this valentine's week with YuppTV Scope.
6. Raanjhanaa – ZEE5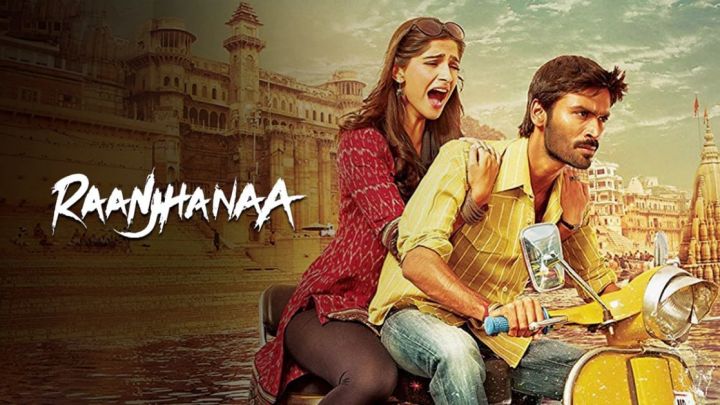 Kundan, the son of a Hindu pandit, learns that his childhood beloved Zoya adores and wishes to marry city-bred Akram. He, on the other hand, is adamant about winning her heart. Directed by Aanand L. Rai, starring Dhanush, Sonam Kapoor, Swara Bhaskar, Mohammed Zeeshan Ayyub. A. R. Rahman's music perfectly blends with the movie. Raanjhanaa is one of the best Bollywood romantic movies that is a must-watch, this week. Raanjhanaa is streaming now on ZEE5. 
So, this is our list of the best 6 Bollywood romantic movies over the years for you to watch this week and relive the nostalgia with your family. Enjoy all the online romance movies and more on YuppTV Scope this weekend and have a good time with your family.
With a single subscription, you get more than 300+ live TV channels, 8000+movies, 500+TV shows, 100+ original content, live sports, news, and others in 12+ languages completely free for the first 30 days on YuppTV Scope.   
Grab the FREE trial today. 
And let's start the binge-party with YuppTV Scope!