Where shall we start? From what great benefits do we have to offer? Or should we emphasize the exciting margins? Before all of it, help us educate you about the little things that are also important! We know you must be having lots of questions in regards to TRAI also known as Telecom Regulatory Authority of India when expanded. Do not worry! To explain and clear all of them is why we're here with you today.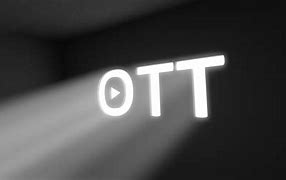 On 12th November 2018, TRAI issued a Consultation Paper and raised various issues like Similarity and Substitutability of TSP and OTT services, Regulatory Imbalance and Non-Level playing field between TSPS and OTT providers, Economic aspects, Interoperability. Lawful Interception of OTT services and Access to emergency services from OTT etc. for comments and counter comments from stakeholders. Subsequently, two Open House Discussions (OHDs) were held, one at Bangalore on 24th April 2019 and another one at Delhi on 20th May 2019, where stakeholders participated and deliberated on the issues.  
Let's talk about the ISP providers integrating with the OTT providers: 
The initial goal for ISP providers is to provide enough bandwidth to meet consumers' data demands. As demand expands, new bandwidth bottlenecks emerge, resulting in new areas of performance degradation. As a result, ISP providers must manage a continual cycle of network expansion, upgrading, and management. Video traffic, in particular, is putting the most strain on ISP networks, revealing new bottlenecks and performance difficulties as they emerge. ISPs have a vested interest in ensuring that their networks deliver what their customers expect as suppliers of competitive broadband services.  A call for ISP's to join hands with YuppTV Scope for OTT and Live Content streaming.
ISPs prioritize bandwidth and data packet loss when it comes to network performance. Bandwidth describes how large the capacity is, whereas packet loss describes how well the network carries data. Because net neutrality rules prohibit ISPs from favoring certain forms of data transmission over others, focusing on data packet loss is the best an ISP providers can do. However, video, particularly live streaming video, is extremely sensitive to network conditions, and because the customer experience of OTT streaming video is becoming particularly crucial to the entire media industry, ISPs are acutely aware of how critical it is to know that video is successfully circumnavigating their infrastructure. 
While the ISP providers own architecture is extensive and scattered, the networking paths that video takes can be considerably more complicated, because the whole ISP architecture in a territory comprises interconnection between some, but not all, ISPs. In general, larger ISPs have carrier agreements with other large ISPs so that data can pass over their infrastructure to reach an end user. This interconnected IP transport layer might be a problematic black box in the context of OTT video distribution, particularly where OTT providers have QoE concerns.
To solve QoE problems, OTT operators are focused on private CDN deployments within ISP networks. This method is intended to increase video delivery quality while protecting the end-user experience. This investment can help the ISP relieve pressure on peering points while also ensuring that its broadband consumers are satisfied with their OTT video experience. The end customer's experience is as crucial to the ISP as it is to the OTT operator as live video streaming grows and key events attract greater and larger OTT viewers.  Single Subscription Multiple OTT streaming platforms, get your hands on YuppTV Scope and enjoy!
To ensure this critical customer experience, OTT providers and ISPs will create closer collaborations to share information on streaming quality and user experience, which will subsequently guide ISP providers' network investments. Deploying OTT video capabilities within ISP networks to deliver this information is a smart step. 
Stay tuned for more updates on OTT providers, Broadband Connection, and ISP providers and OTT relations in our upcoming blogs. Also, Grab the 30-day free trial with YuppTV Scope.