Watching movies is entertaining, no doubt. But deciding what to watch can become quite a responsibility. We are here to make this process easy for you. The 8 new movies listed below can go on your watchlist this February and hook you to your seats.  Stream all the listed online movies with YuppTV Scope.
1. Bangarraju (Telugu)- ZEE5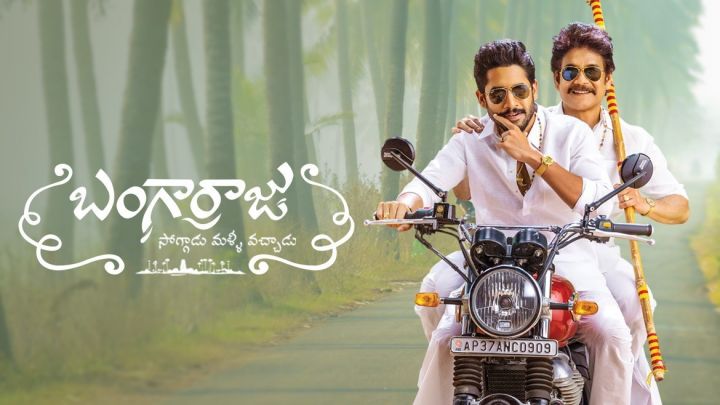 Genre: Comedy, Drama
Bangarrraju is the spin-off of the popular Telugu movie Soggade Chinni Nayana and is a most-awaited film starring Akkineni Nagarjuna and Naga Chaitanya in lead roles. The story starts at the end of the 2016 movie, and it follows a tale of reincarnation. Bangarrarju unites his family and in the sequel, he and his wife Satyabhama comes in the form of spirits and try to guide and protect their grandson, Chinna Bangarrraju.  
Written and directed by Kalyan Krishna Kurasala, Bangarraju is a complete entertainer with colorful songs and comedy. You can now stream this movie on ZEE5. 
2. Malli Modalaindi- ZEE5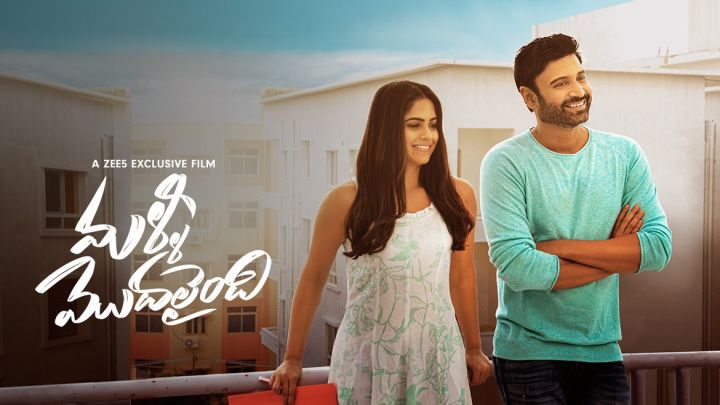 Genre: Romance, Comedy
Vikram finds himself in a huge dilemma after he gets divorced from a broken marriage and later falls for his wife's divorce lawyer. Unlike other films, Malli Modalaindi does not come with mainstream romance. The movie narrates how marriage and relationships can be complicated through a flawed protagonist. Although Vikram grows up surrounded by strong women, he fails to understand his wife and their marriage leading to separation. But the romantic drama takes a turn when Vikram's insecurities resurface, and he fears that his new relationship will also turn into a failure.  
Malli Modalaindi brilliantly addresses the issues of divorce and mental health and the movie stars Sumanth, Naina Ganguly, Varshini Sounderarajan, Suhasini, and Vennela Kishore. If you are looking to watch something fresh and entertaining, head to ZEE5 and watch Malli Modalaindi.  Stream the Top hindi TV shows, series this week for unlimited entertainment.
3. Homecoming (English/Hindi/Bengali)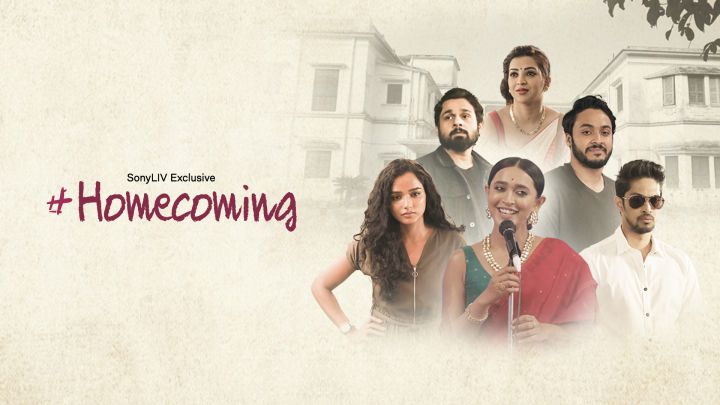 Genre: Drama, Musical
A group of college friends reunites unexpectedly during Durga Pujo. This forms the thread of Homecoming, a Bengali drama directed and produced by debutant Soumyajit Majumdar. The friends who started a theatre group, rehearsed and staged shows at an ancient bungalow, come back to know that the building is going to be converted into a heritage hotel. The story unfolds beautifully wherein these young people discover friendship and happiness once again.  
Are you already missing your friends? Call your tribe this weekend and watch this emotional movie streaming on SonyLIV.  
4. Velan – ZEE5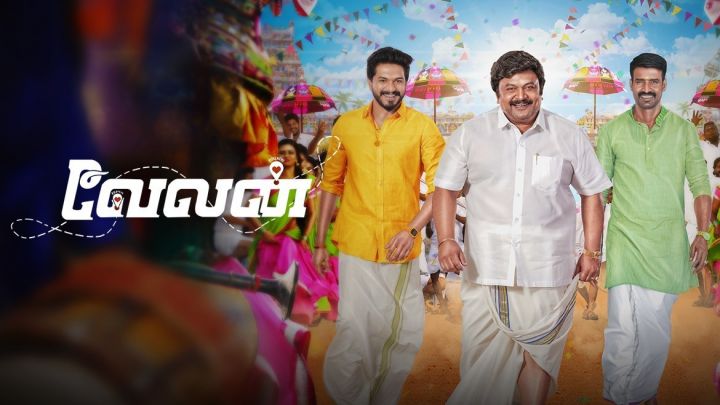 Genre: Drama, Comedy, Romance
Velan is a Tamil-language family drama with Mugen Rao, Prabhu, Meenakshi Govindarajan, and Soori playing some of the lead characters. The story revolves around Velan, a young man who falls in love with a Malayali girl Ananya. Although, Velan's father has already fixed his marriage with another girl from his college. To set things right and marry the girl he loves, Velan teams with his friend and chalks out a plan.  
You can watch this fun-filled entertainer directed by Kavin on ZEE5.  
5. Vilangu- ZEE5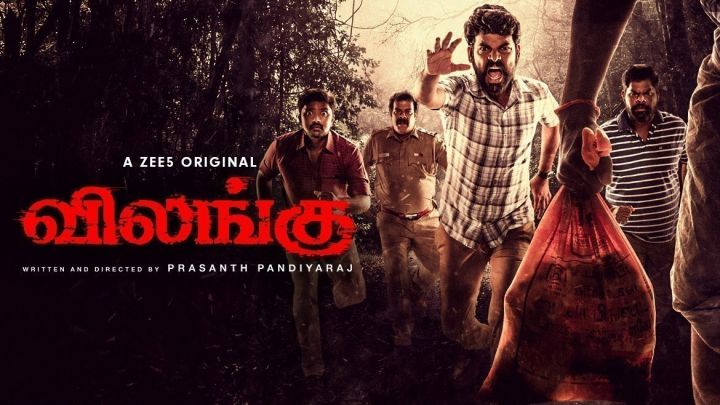 Genre: Mystery, Crime, Drama
Paridhi, a dedicated sub-inspector starts investigating a gruesome murder near his station but eventually finds more dead bodies and a mystery to resolve. Vilangu is a crime thriller series with Vimal playing the police officer and Iniya portraying his pregnant wife left in loneliness and dilemma. It is an edge-of-the-seat thriller with spine chilling story and unexpected twists.
Directed by Prashant Pandiraj, the series has seven episodes, and you can enjoy it on ZEE5.  Watch the best ever romantic movies for some fresh and good vibes around you.
6. Kuler Aachaar-ZEE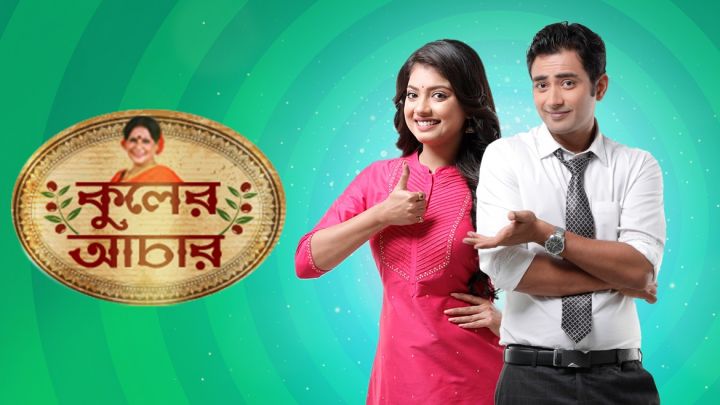 Genre: Drama
Kuler Aachaar talks about Sarla Debi's pickle company and the tryst with the corporates who want to acquire the company. To save the company from being sold to them, Sarla Debi refuses to share the recipe with them and handovers the company to her Shruthi. The movie narrates how Shruthi fights all odds to take her pickle company to new heights.
This is one of the top movies in Bengali to watch on ZEE5. 
7. Aanandam Vilayadum Veedu- ZEE5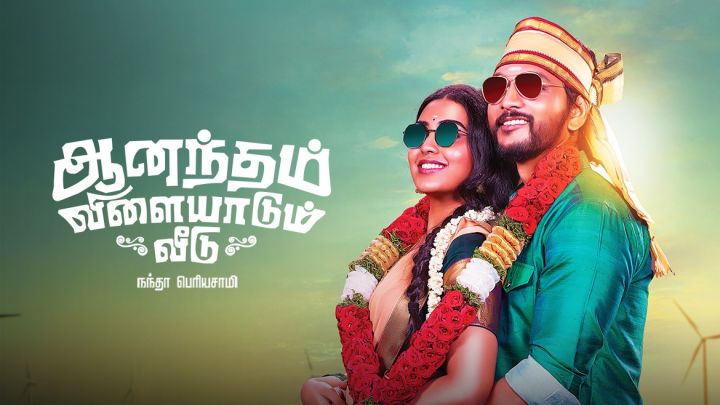 Genre: Drama
Half-brothers Kasiappan and Muthu Pandi decide to build a house and live with their whole family under one roof. But as usual, such a big family with 30 members can not have a rift. Anandam Vilayadum Veedu is a Tamil family drama directed by Nandha Periyasamy and has Cheran, Saravanan, Gautham Karthik, Daniel Balaji, Vignesh, and Shivathmika Rajashekhar playing lead roles. The trouble begins when Muthu Pandi prospers in his business and decides to offer some land to Kasiappan. A local businessman gets jealous of their growth and creates a rift among them. The two-brother fight against the antagonist to reunite their families.  
Aanandam Vilayadum Veedu is something you can add to your watchlist this weekend. Enjoy the movie with your family on ZEE5. 
8. 100- ZEE5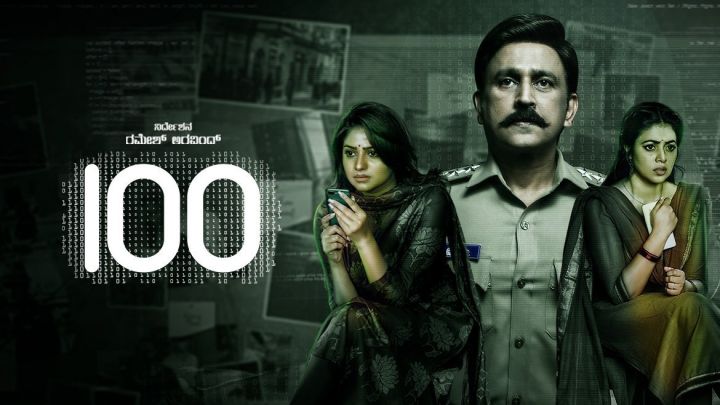 Genre: Crime, Thriller, Drama
100 tells the story of a truthful police officer, Vishnu, and his family. Vishnu living with his wife, daughter, sister, and mother finds himself in a difficult spot when two women of his family are being stalked and blackmailed by a cybercriminal. 100 turns into a compelling crime thriller in which Vishnu tries to solve the case and catch the culprit. Ramesh Aravind, Prakash Belavadi, Rachita Ram, and Vishwa Karna play major roles in the film.   
Watch this nail-biting thriller on ZEE5.
If you are someone on a constant search for movies to watch, this is going to give you some relief. With YuppTV Scope, you also get to stream all new trending movies on a single platform at a single fee. It's not over. You can also have a 30-day FREE trial once you sign-up. Hurry up! All new February releases are waiting for you.