Entertainment is something that helps you unwind your stress and relax on your chair. But it often becomes tiring to arrive at that one right show after scanning through a ton of platforms. Worry, not! You can now take a chill pill while we bring to you some of the best, handpicked original web series to stream.
Here is a list of the best Indian web series that will excite you the most to watch with the YuppTV Scope app.
Watch content Free For 30 days. Is it possible??
Yes. Stream the latest and trending content FREE for 30 days with the YuppTV Scope app. Claim your Free 30 days trial now with the YuppTV Scope app.
1. Break Point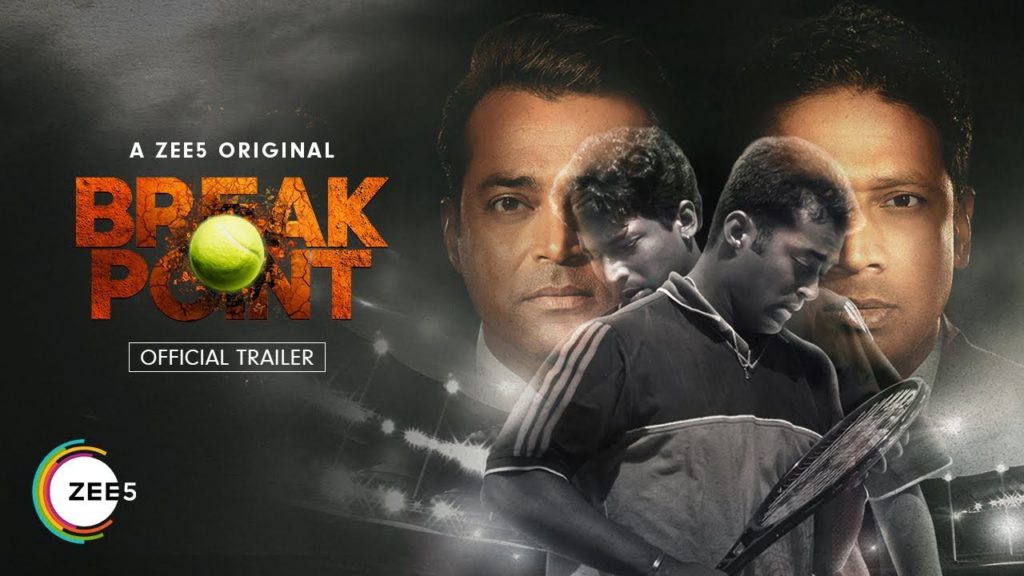 Genre: Documentary
A seven-part documentary series, BreakPoint retells the compelling story of two of India's finest Tennis players. Break Point is directed by the duo, Ashwini Iyer-Tiwari and Nitesh Tiwari who has previously directed two major sports films. The docu-series strikingly narrates the story of Leander Paes and Mahesh Bhupati and the rise and fall of their partnership.
Watch the Indian web series on Zee5 to understand what lead to the separation of India's popular tennis duo despite being the highest-ranked team in the tennis world.
2. Shantit Kranti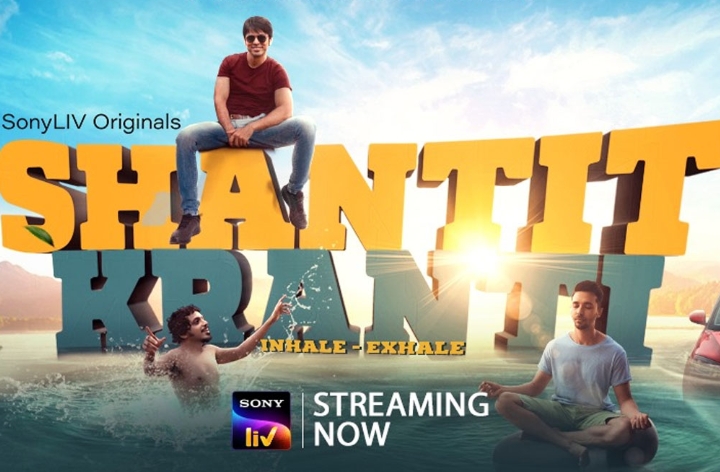 Genre: Comedy, Drama
Bagging a rating of 8.7 on IMDb, Shantit Kranti has become the talk of the town. When the journey of three friends to the dazzling city of Goa end-up in an eco-retreat, their lives turn around. The series is originally a Marathi coming-of-age drama directed by Sarang Sathaye and Paula McGlynn, founders of BhaDiPa, the Marathi YouTube Channel. Shantit Kranti tells the tale of friendship, self-discovery, and existence.
With a fresh perspective, Shantit Kranti is a must-watch that promises a rollercoaster ride of emotions and laughter. Watch the Top 5 web series to get entertained.
3. Candy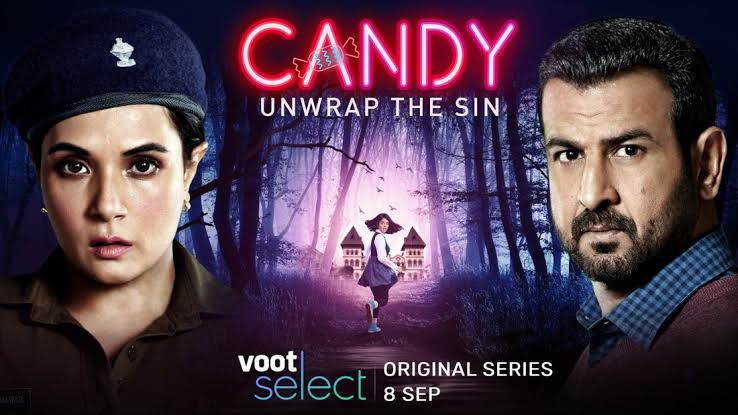 Genre: Thriller, Murder mystery
This Richa Chaddha and Ronit Roy starrer web series promise eight episodes of unending suspense and drama. Candy is a crime thriller that will hold you back on to your seats all through its story. The series revolves around the murder mystery and drug rackets in the town of Rudrakund. All the eight-episode of this top web series solves a puzzle and the show unwinds with a psychedelic shade.
Engage in this haunting experience by streaming Candy on Voot.
4. Sunflower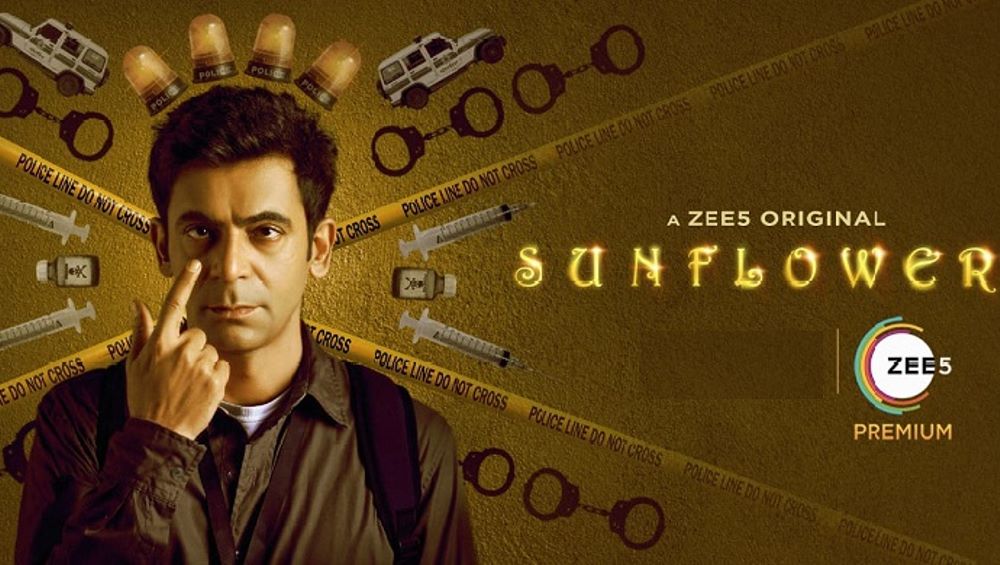 Genre: Dark Comedy, Thriller
The story unwinds in a dysfunctional, yet normal-looking housing society in the city of Mumbai, named Sunflower. This original web series begins with the murder of one resident and revolves around the investigation, in which nearly everyone becomes a suspect.
Sunil Grover plays the main suspect, Sonu Singh, a simple sales manager. The eight-part series that portrays quirky characters, serves a dash of humor in its seemingly dark narrative. Stream the Comedy web series to lighten up your working mood.
Sunflower is co-written by Queen-fame Vikas Bahl and you can watch it on Zee5.
5. Chalo Koi Baat Nahi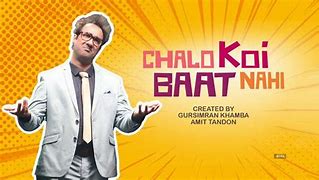 Genre: Comedy
This sketch comedy show hosted by actors Vinay Pathak and Ranvir Shorey is set to tickle your funny bones. Chalo Koi Baat Nahi brings forth many relevant issues and presents them to the audience wrapped in humor. The show is created by well-known comedians Gursimran Khamba and Amit Tandon and hosts a set of live audience.
Enjoy the show where the hosts explore topics like environment, education, and hospitals in India in a unique stand-up set-up.
6. Poker Mantra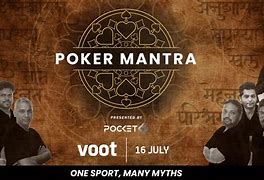 Genre: Documentary, Sports
India's first-ever docu-series on Poker is now streaming on Voot. Poker Mantra is presented by Pocket52, a cryptographic online poker platform, and collaboration with the Poker Sports League. In its five episodes, Poker Mantra talks about the game, its journey in India, and it's future. The reality documentary series is a unique experiment that aims to bust the myths and educate poker enthusiasts about the developments in the game.
With a series of interviews from prominent players and coaches, Poker Mantra is an unmissable Indian web series.
7. Project 9191
Genre: Crime Drama, Thriller
JCP Amitabh Sinha and his team at Mumbai Police are working in a newly-formed unit called Project 9191. The project aims at nabbing criminals before the crime happens by acting on the tips given by citizens through messages or calls. Project 9191 revolves around tracking down criminals and solving multiple cases in each episode. The original web series has an ensemble cast including Satyajit Sharma, Trishna Mukherjee, and Abhishek Khan.
Project 9191 is a worthwhile watch that can keep you engaged all through its seven parts enriched with twists.
Thinking about how to easily watch all of these shows from the original web series list? We have got a solution for you. You don't have to run through all the OTT apps and instead just stream everything on YuppTV Scope, with a single subscription. The good news is that it's FREE for 30 days.
What are you waiting for? Get the FREE trial now and let the watching spree begin!