Stream it or skip it?
Watch it or leave it?
With a lot of content on OTT platforms, this might be running on your mind. Well, don't fret. We bring you unlimited entertainment with great recommendations on YuppTV Scope. So, there won't be any hassle in discovering your favorite web series and movies.  
Here's a list curated exclusively for people like you.
List of season's Top web series.
There are some series and shows that will make us fall in love with them and we can't resist streaming them. Some such web series are listed down. Also, stream the Top 5 Entertaining Movies that you won't regret watching.
1. Scam 1992: The Harshad Mehta Story (Season 1 – Episodes 1-10)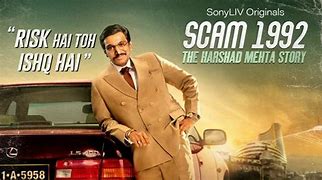 With an IMDb rating of 9.5/10, this gripping web series is set in the 1980s and 90s Bombay, it follows the life of Harshad Mehta, a stockbroker who took the stock market to dizzying heights. A dramatic retelling of India's biggest stock market scam that shook the entire nation.
Watch this on SonyLIV, now.
2. Candy (Season 1, Episodes 1-8)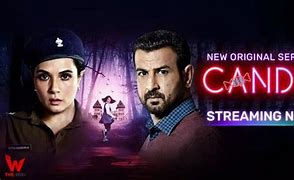 This eight-episode series by Ashish R Shukla pulls you instantly with interesting twists and turns. This dark and engaging thriller is a must-watch for all thriller fans. Stellar performances by Ronit Roy, Richa Chadha with a fantastic supporting cast make it a must-watch for you this weekend.
Catch this on Voot Select, now.
3. Potluck (Season 1, Episodes1-8)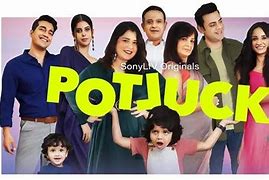 If you want to try something other than crime, political, detective thrillers, Potluck is the best binge-watch series for you. The pandemic has kept us all away from our loved ones and Potluck will remind you how much you missed them and make you want to urgently be part of the long-pending fam-jam.
A perfect entertainer with your family over the weekend.
Watch this on SonyLIV, now.
4. Asur (Season 1, Episodes1-8)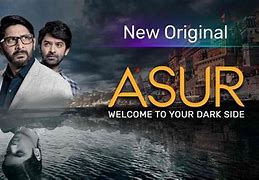 A unique crime thriller that pits two opposing worlds against each other, the deep mysticism of ancient Indian Mythology and the less explored, intricate world of forensic science. With a fantastic ensemble cast, this binge-worthy thriller has a richly detailed script that makes you put on your thinking cap. Director Oni Sen crafts each episode with the correct beats, accentuated with a gripping background score, cinematography, and production design makes Asur an intriguing watch.
Streaming now on Voot Select.
5. Sunflower (Season1, Episodes1-8)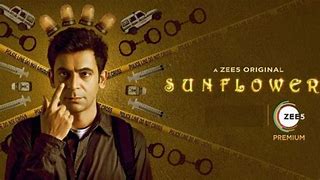 This quirky murder mystery is based on a housing society named Sunflower. This series has thrills, humor, dark comedy, and everyone's favorite Sunil Grover who shines in this engrossing thriller. This web series will keep you hooked with its weird yet relatable characters and with some surprising deeds.
Watch this on ZEE5, now.
6. The Raikar Case (Season 1, Episodes1-7)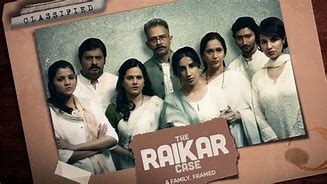 Watch this edge-of-the-seat thriller about family, love, deceit, and the secrets that wrench them apart. This engrossing thriller strikes with the dilemma of
"Will you choose truth over family?"
Meet the Raikers, a family that shakes your definitions of the word.
This is not just any family. It is a family, framed for murder.
Watch this on Voot Select, now.
7. Maharani (Season 1, Episodes1-10)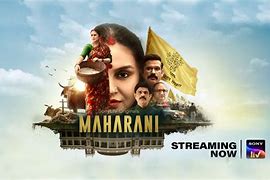 Huma Qureshi shines in this gripping political drama set in Bihar in the 1990s. After being shot Bheema Babu resigns as the Chief Minister of Bihar and appoints his dutiful wife and homemaker, Rani Bharti (Huma Qureshi), as his successor. Will someone like her who for the longest time cared only about home, family and pets understand this new role in her life?
Find out this and more as Maharani emerges as a formidable challenger and learns to navigate through the corridors of power.
Stream this amazing Web Series now on SonyLIV.
8. State of Siege: 26/11 (Season1, Episodes1-8)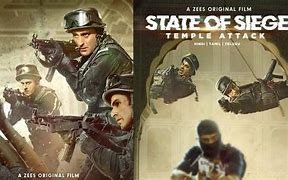 What is unique about this show is that it is narrated from the perspective of the NSG Commandos. 12 years after Mumbai, the city of dreams, woke up to a nightmare, we look at two sides of the 26/11 terror attacks.
Witness this nail-biting untold story of the brave NSG Commandos on ZEE5, now.
9. Illegal (Season1, Episodes1-10)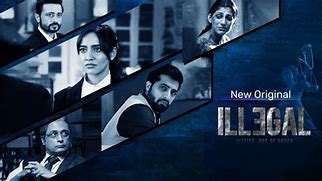 An idealistic lawyer is trapped in the gloomy world of criminal law. The strength of Illegal lies in its strong characters. Kubbra Sait and Piyush Mishra stand out in this binge-worthy drama series.
What do you do when justice itself is out of order? Watch Illegal on Voot Select, now.
10. Chalo Koi Baat Nahe (Season1, Episodes1-6)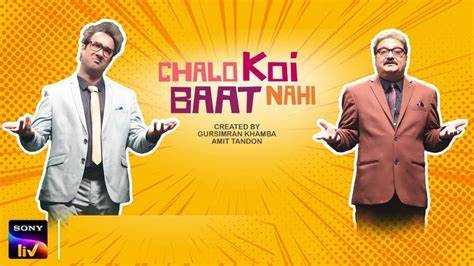 A sketch comedy show that gives a satirical twist to a streak of issues and challenges faced by the common people, on an everyday basis. Created by well-known comedians Gursimran Khamba and Amit Tandon, the concept of the show is unique especially the comedic take on some globally relevant issues.
If you enjoy having a good laugh then, watch this show streaming on SonyLIV, now.
Conclusion:
We have got some good news for you. Now you need not run around different OTT platforms to watch all the films. Just log on to YuppTV Scope with a single subscription for non-stop entertainment. With one-click access ZEE5, SonyLIV, Voot Select anytime, anywhere. Subscribe to YuppTV Scope now and start enjoying the premium content.
Now, grab your bowl of popcorn and let the binge-fest begin.
Happy Watching!