We know it's all too easy to get caught up scrolling through the mammoth selection on YuppTv Scope, as it offers more than 8000+ movies. But don't worry, take a deep breath, sit back and enjoy these new movies that we have curated by going through everything the platform has to offer. We have rounded up the top 5 new releases to make the process of your next movie night a little easier for you.
Whatever you are in the mood for, you are bound to find something from the list here that will satiate your taste. Choose from romance, comedy, drama, action, thriller, sci-fi, and more.
Here's a list of the latest 5 entertaining movies to watch over this weekend with YuppTV Scope.
List of New Movies To Stream
1. Priyuralu
Genre: Romance
Where: SonyLiv
Length: 1hr 54min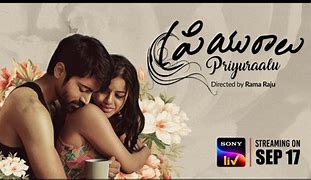 With an IMDb rating of 8.4/10, this movie's theme is all about 'Love is Romance, Love is Honesty, and Love is Dilemma'. The story follows a young girl who as a child is a victim of an extramarital affair, unknowingly gets involved with a married man and about her journey.
So, if you are bored with recycled stories and want to watch something which is fresh and has a different storyline, this movie is for you.
2. Dikkiloona
Genre: Comedy, Sci-Fi
Where: Zee5
Length: 2hr 24min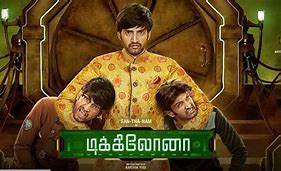 A man travels back in time to change his unpleasant past and face the consequences. Find out where he will finally land up? 'Dikkiloona' walks against the regular recipe of time travel and dishes out something new laced with twists and turns.
Watch this sci-fi film with good humor and enjoy a good laugh with your family/friends. A perfect entertainer to relieve stress in these uncertain times.
3. Helmet
Genre: Comedy, Drama
Where: Zee5
Length: 1hr 44min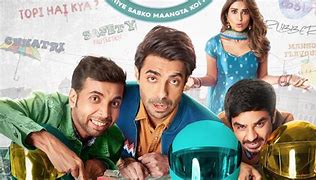 'Helmet' is a quirky comedy that tackles a topic that is considered taboo for most people in India. It explores people's mindset and attitude when buying condoms from stores in public view.
Relevant social message combined with defined performances from the lead actors, be it Aparshakti Khurana, Abhishek Banerjee, Sharib Hashmi, and more. This talented bunch of actors makes this film a good watch. Stream the Top10 series of this season.
4. Vivaha Bhojanambu
Genre: Comedy
Where: SonyLiv
Length: 2hr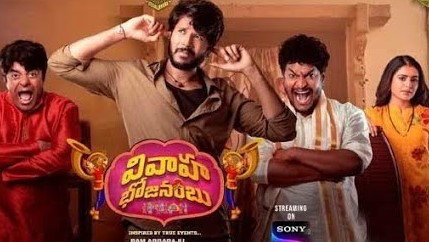 A stingy miser gets the shock of his life when a nationwide lockdown thwarts his attempts for a cost-effective marriage. Vivaha Bhojanambu is an entertaining, fun-filled comedy where it celebrates the funny side of the great Indian lockdown wedding. Enjoy this laugh riot with your family this weekend.
5. Naduvan
Genre: Action, Thriller, Drama
Where: SonyLiv
Length: 1hr 52 min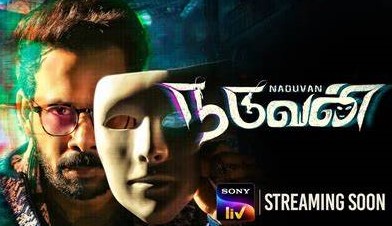 Bharath's Naduvan is the latest of September releases and is an intriguing watch with Kodaikanal as the perfect backdrop of the film. The movie's visuals are naturally pleasing with good music in the background. Go for this one, if you love thrillers and exotic locales.
With all these newly released movies in September, we are sure you are already planning what to watch and enjoy this weekend. Just grab your favorite snacks to munch on and start watching.
We hope you have a great weekend and de-stress completely while enjoying these movies on Yupptv Scope, where you get hassle-free content at your fingertips. Also, Download the YuppTV Scope app on both Android and ios app stores.