Choosing the best movies from 2021 on YuppTV Scope is not an easy task – there are just so many of them! But don't worry, we have you covered. We have compiled a list of movies to watch on YuppTV Scope, to help you plan some quality family time with the top movies of 2021 and have a great last week of the year reminiscing. The year is ending and with the pandemic hovering over our heads, it's a great way to have fun family time by staying indoors, grabbing some popcorn, and watching the best 2021 movies. Watch the best movies of 2021 from our list of top movies that we have curated especially for movie buffs like you. Ranging from Sci-Fi, comedy to action, drama, crime thriller, and the list goes on. You name it and YuppTV Scope has something for you.
Listed below are our 9 new movies of 2021 that you must watch and have a gala time with your family/friends.
1. BOB Biswas – ZEE5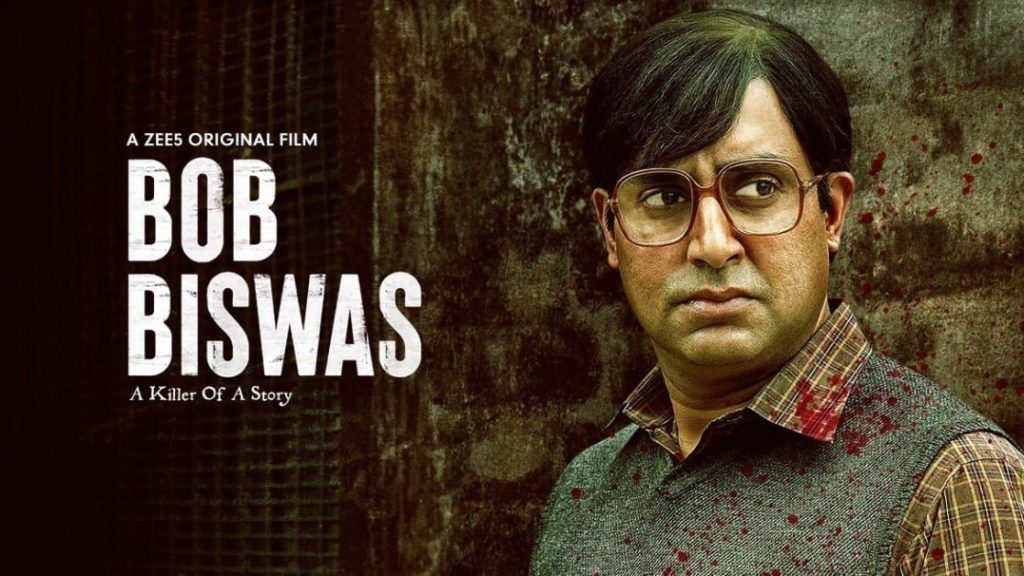 One of the best crime drama thrillers of this year, Bob Biswas is one of the best new movies to watch this year. After eight years in a coma, Bob Biswas, an insurance agent, is discharged from the hospital and greeted by his wife Mary and son Benny. He has lost his memory and is unable to recall events from the past. This film, set in 2021, is a spin-off to the 2012 thriller movie Kahaani. Diya Annapurna Ghosh directs this film, which stars Abhishek Bachchan and Chitrangada Singh. Bob Biswas is one of the top films on our list of the best movies to watch this year. Streaming now on Zee5.
2. Family Drama – SonyLIV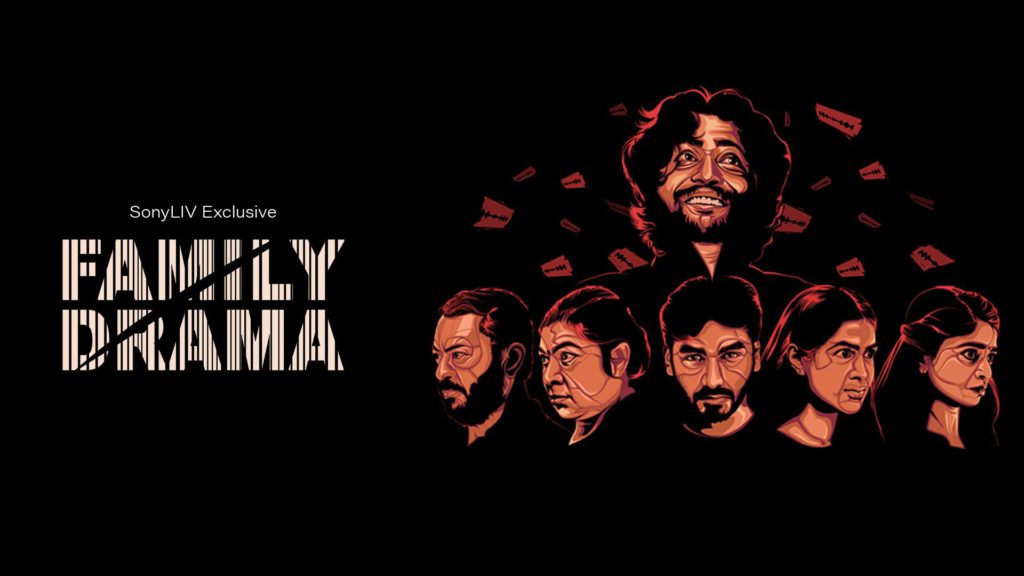 The Family Drama is one of the top movies of 2021. It's a movie that tries to embrace its bleakness, with each character being surprising and devious. Watch this Telugu thriller directed by Meher Tej about a dysfunctional family, a serial murderer on the loose, and how when the two worlds collide, many lives are turned upside down. Catch Family Drama streaming now on Sony LIV. Watch the best Comedy movies for a laughter riot!
3. Natkhat – Voot Select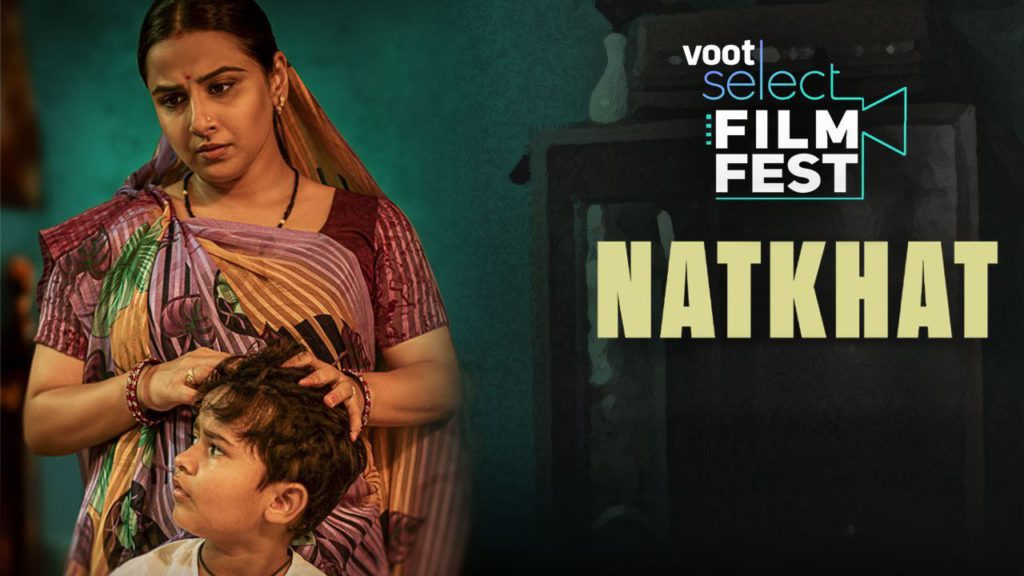 With an IMDb rating of 7.9, this short drama is one of the trendsetter movies of 2021. Natkhat is about a devoted mother who uses her bedtime stories to teach her son about gender equality, hoping to change his course. The mother-son bond will warm your heart and even bring tears to your eyes. Starring Vidya Balan and Sanika Patel Natkhat effectively fight patriarchal culture in a short 33- minute timeframe. A must-watch movie of 2021 streaming now on Voot Select.
4. Vinodhaya Sittham – ZEE5
Thambi Ramiah's smooth life changes dramatically following his death and resurrection. 'The time' granted him a three-month extension at his request to settle his affairs. Is he going to change his ways? Will he take this second chance to make things, right? With an IMDb rating of 8.2, this Tamil comedy-drama film Vinodhaya Sitam is one of the best movies to watch in 2021. Streaming now on Zee5. 6 Best Mythology TV shows to watch for some devotional time.
5. Maanaadu – SonyLIV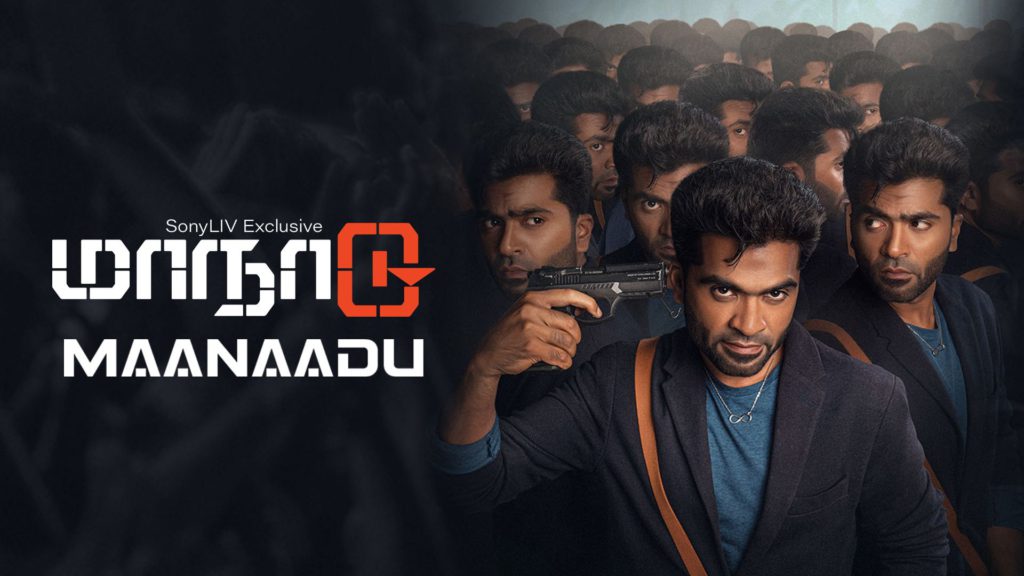 The protagonist revisits the same day again and again to foil the plans of the antagonist. And every time he gets into a strange scenario. This new movie is a Tamil Sci-Fi action thriller film directed and written by Venkat Prabhu. An intriguing take on the time loop underlined by clever storytelling makes Maanaadu one of the trendsetter movies of 2021. With an IMDb rating of 9, this is a 100% recommended top movie of 2021. Catch this quirky entertainer Maanaadu streaming now on Sony LIV.
6. Ek Duaa – Voot Select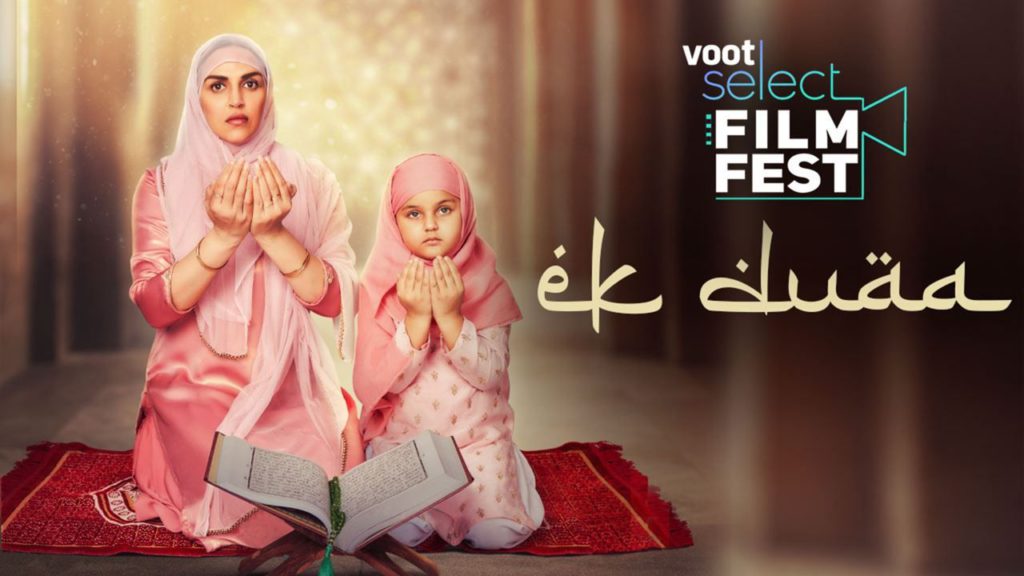 With an IMDb rating of 8, Ek Duaa is a short drama film about Abida's fight to give her daughter Duaa a voice and the right to equal affection in a household that shuns girl children. Esha Deol stars in Ek Duaa, which offers a powerful message given with sensitivity. One of the best movies of 2021, directed by Ram Kamal Mukherjee. Voot Select is now streaming Ek Duaa. Watch now.
7. Rashmi Rocket – ZEE5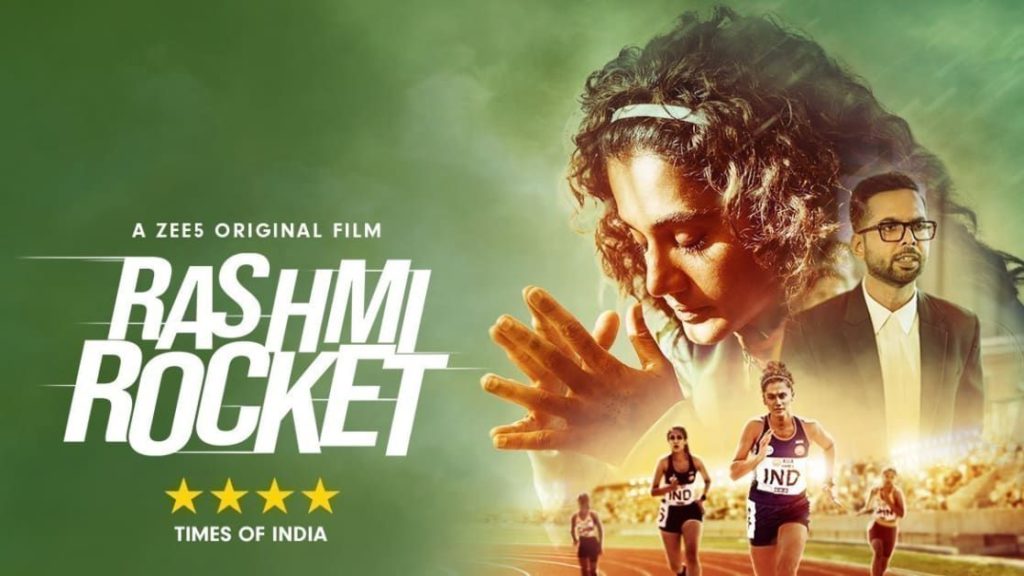 Rashmi Rocket is one of the best 2021 movies. It tells the inspiring story of a young girl from a rural village who defies all odds to become a national-level athlete. Her triumph, however, is shattered when she is forced to take a gender test. What appears to be a sporting event becomes a personal war for her honor, respect, and identity. This Taapsee Pannu film contains aspects of a sports film, a court drama, and a mature romance. Streaming now on Zee5.
8. Vivaha Bhojanambu – SonyLIV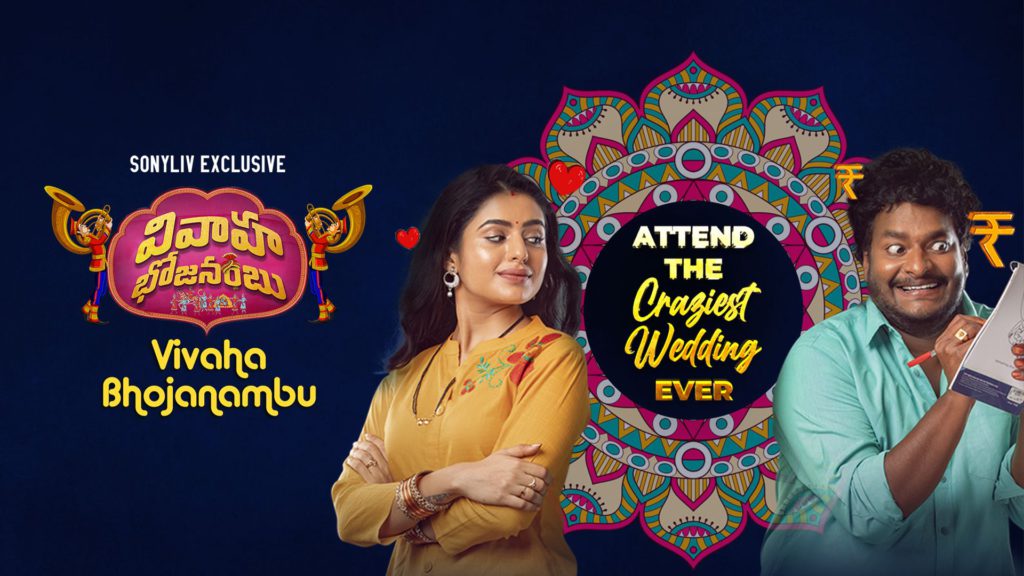 When a nationwide shutdown thwarts a greedy miser's attempts at a cost-effective marriage, he gets the shock of his life. The Telugu comedy film Vivaha Bhojanambu is directed by Ram Abbaraju. With the appropriate amount of humor and a good narrative, the quirky characters make this film a laugh riot. Satya, Sundeep Kishan, and Aarjavee star in the film. Watch this quirky comedy streaming now on Sony LIV.
9. Pogaru – Voot Select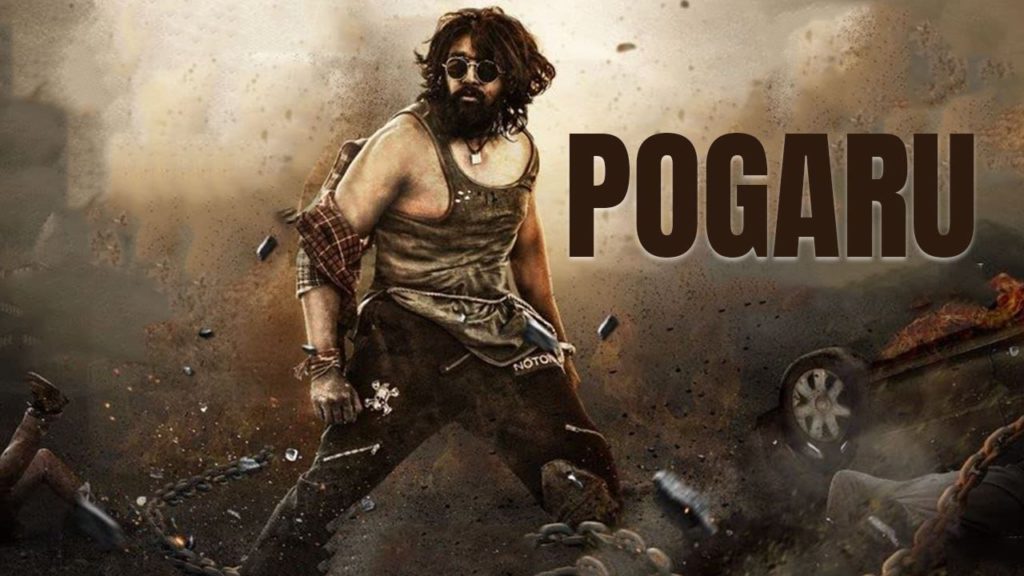 A local thug stands up to the violence done against ordinary people and fights for their justice, garnering the respect and affection of the public. Pogaru is a Hindi-dubbed Kannada action-drama film starring Dhruva Sarja and Rashmika Mandanna, directed by Nanda Kishore. Coming from a traumatic history, Shiva becomes a local gangster and guards the people around him. When a builder tries to take advantage of the people for personal benefit, Shiva's selflessness is put to the test. Is Shiva capable of defending the helpless? Watch the best-action film Pogaru on Voot Select.
Here's our list of movies to watch on YuppTV Scope. With a single subscription, you get more than 300+ live TV channels, 8000+movies, 500+TV shows, 100+ original content, live sports, news, and others in 12+ languages completely free for the first 30 days on YuppTV Scope. Watch all the best movies of 2021 and more absolutely FREE for 30 days. YuppTV Scope, your one-stop destination for unlimited entertainment. 30 days of unlimited fun. Sounds good?
Grab the FREE trial now.
And enjoy all the trendsetter movies with YuppTV Scope today!